Then the Tigers scored two runs in the sixth and part of you began to hope anew, while the other part tried to beat that hope down violently. "The Tigers will just lose 3-2 now, as opposed to 3-0," you thought.
More after this!
The Tigers didn't stop there, though. In the bottom of the eighth, Jhonny Peralta, much maligned shortstop, gave the Tigers a 4-3 lead. The Angels' porous bullpen had faltered yet again, as they've been doing in the second half, and gave up what should have been an iron-clad lead against this recently putrid Tigers offense.
"Well, okay," you thought, "but they'll probably blow it."
Then Alex Avila, who has looked slow at times on fastballs, dumped a 93 mile-per-hour Latroy Hawkins fastball in right center and scored Peralta! Insurance runs! Avila catching up to fastballs! I'm a Tigers fan, for God's sake, I don't know what to do with all this good fortune!!
Then José Valverde had an easy bottom half of the ninth—no obligatory José Valverde baserunners here!—and the Tigers racked up victory #68 on the season. PheasantPants was quick to point out that the Tigers' elimination number would go down to 35 if the White Sox held on against the Mariners, though (which they did). Womp womp.
The Tigers have a chance to take the series tomorrow before they embark on a brief, three game roadtrip to Kansas City, as they send Max Scherzer to the mound against Ervin Santana.
And now for some bullet points!
Drew Smyly had a nice start that was marred only by a homerun and his teammates' porous defense. He went six innings and gave up one earned run (three runs overall), to go with six strikeouts and two walks. He certainly put smiles on all of our faces, yuk yuk!

The Angels' bullpen continues to be pretty bad. In the last 30 days, the Angels' 'pen has posted a 6.33 ERA, and has been worth -0.5 WAR in that span.

Dan Haren has not been having a very good season, but he pitched well enough against the Tigers tonight. Haren went 5.2 innings and gave up eight hits, two earned runs, no walks, and seven strikeouts. Even with diminished velocity, Haren was able to keep the Tigers off-balance and minimize damage into the sixth inning, as he often "pitched backwards" and mixed up locations. This was no more evident than in Miguel Cabrera's at bat in the sixth, when Cabrera reached for and missed an 88 mile-per-hour fastball on the outside after three pitches that were up and in. As Jim Price would say, Dan Haren has mastered "the art of pitching."

It was nice to see Avila connect on a fastball after looking overmatched at various times this season. I guess it helped that it was Latroy Hawkins' 93 miles-per-hour and not Jordan Walden's 96 or Garrett Richards' 98, but still. I choose to be encouraged, so nyah.

The Tigers' elimination number is indeed down to 35 games.

Smyly will likely go back down to Toledo for a reliever soon, according to Chris Iott of MLive. It'll probably be Duane Below or Luis Marte in his place.

Oh yeah, Tigers win.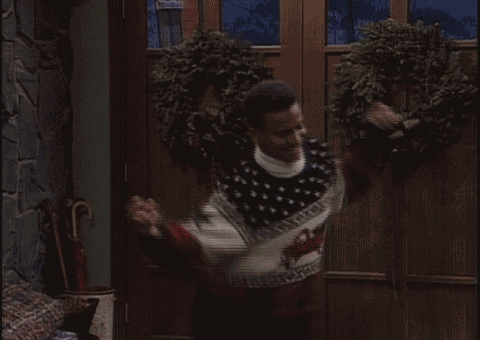 The Tigers found themselves down 3-0 after five innings, and you were probably thinking, "Here we go again. Turning another mediocre pitcher into Cy Young." You probably looked at Dan Haren's 2012 stats online and threw up your hands in rage. Maybe you threw something at your TV, and got up to take the dog for a walk or make something for dinner. You knew there was no way the Tigers would come back. The game was over. The Tigers' elimination number was now looming large at the back of your mind.